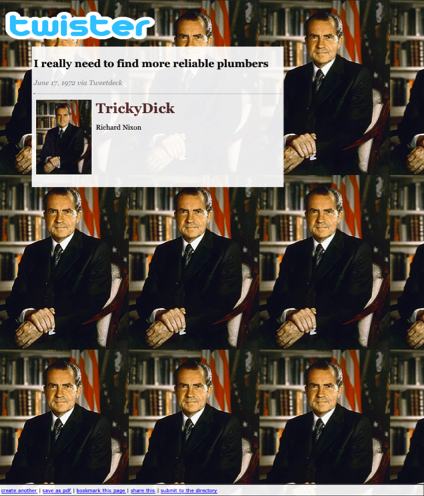 One of the tweets Nixon did not manage to erase in 1972…
Just kidding. I found this great, fun tool Twister from Classtools (twitterbution to @John_larkin, about time I gave you one back). It is a simple web form where you can enter info about a historical figure, and create a fake status message from them, as if they were tweeting back then – like Beethoven complaining about his iPod, Monet pondering painting versus gardening, or Isaac Newton calling for a post apple falling beverage.
It's pretty simple, enter a fake twitter handle (be creative), their real name (used to pluck the images from sonewhere), the tweet they might have said (use hashtags! @people! bit.ly links!), and the date to put on the tweet.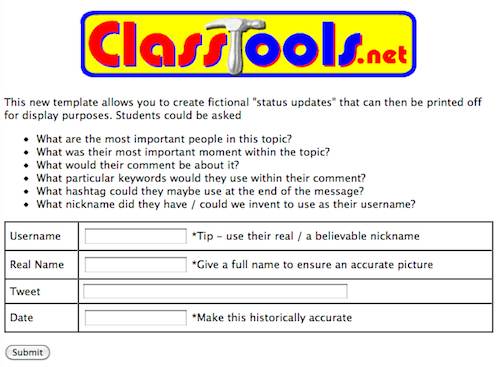 It's late for the ds106 visual assignments, but this one is easy anyone can do it in about 5 minutes. I made the ones on this post actually from my iPhone.
A few more I made…
Old Testament tweets…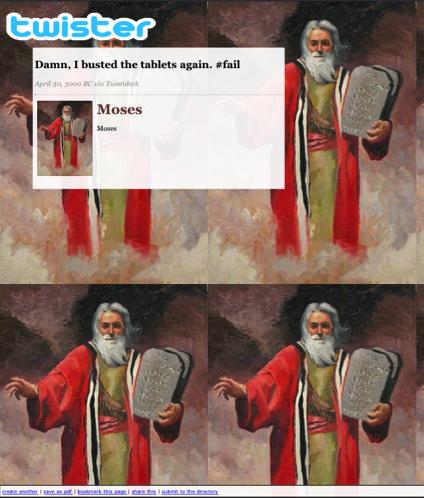 And from a footnote I saw in Sean Wilenz's Bob Dylan in America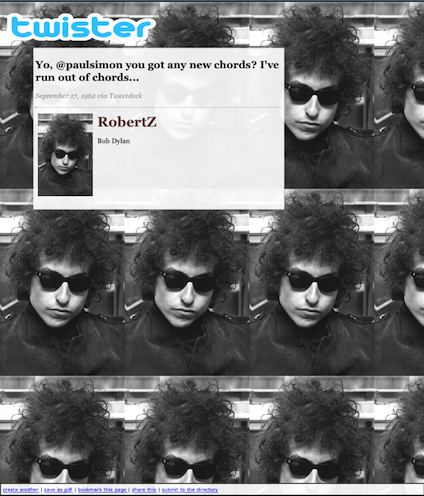 Right foot red, left arm blue– let's play Twister http://classtools.net/twister/