Interested in becoming part of a larger conversation about the things you're interested in? Do you want to talk to people all around the world, giving and receiving information across distances? How about having meaningful interactions where links and documents can be shared in 140 characters or less? If this sounds appealing, it's time you join the chatter on Twitter!
Earlier this month, I blogged about my own experiences during an Ed Chat session. It was so beneficial and enlightening that I've decided to share the methods that made it such a success! This tutorial is designed to show you how to organize your Twitter Chats in order to get the most out of your conversation. Initially it can be overwhelming, but these steps can help you to focus on what information is most important to you!
Firstly, I would recommend setting up a HootSuite account!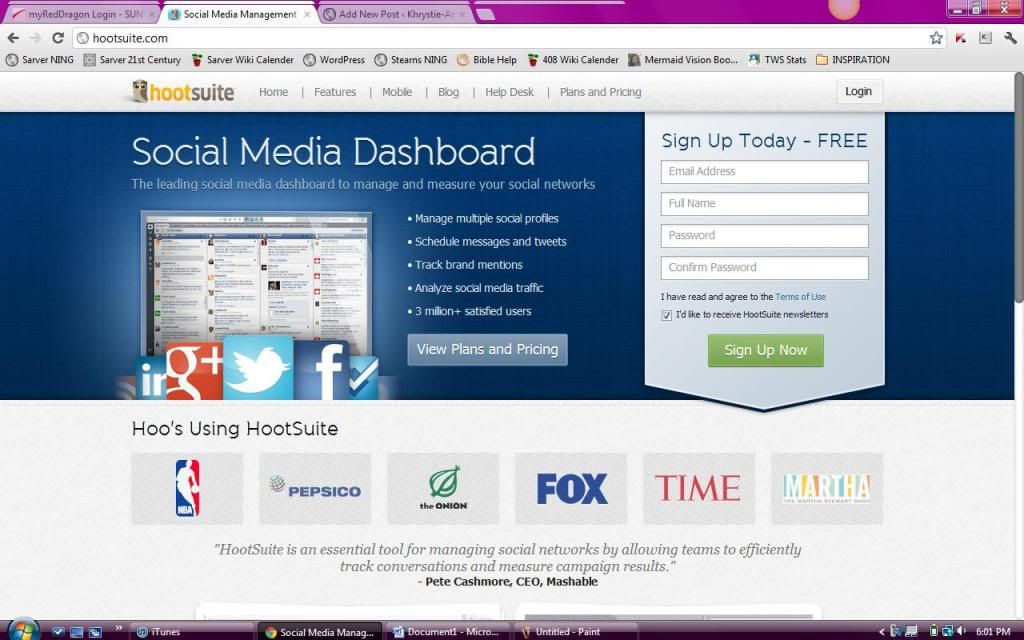 After you have entered your information and linked your Twitter account, you should come across your main homepage. At the point, you can begin to customize your HootSuite account. I started by deleting the "Welcome" tab so I could open right up to the tab with my Twitter Feed! Keep in mind that once this "Welcome" tab is deleted, it cannot be undone – so it's a decision you will have to commit to!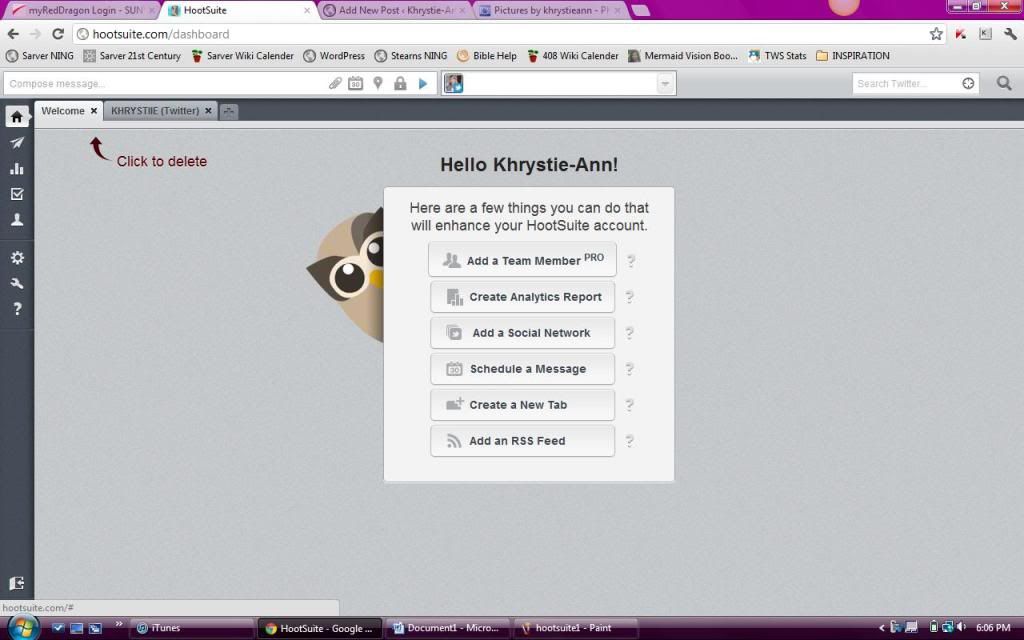 It should open up to a Twitter feed similar to this one:
Next, it's time to start customizing! At the top right corner of your screen, there is a gray rectangle with an "Add Stream" option. Click here to begin streaming in the information you'd like to see! You can select the type of stream – I chose to see my Mentions and Sent Tweets.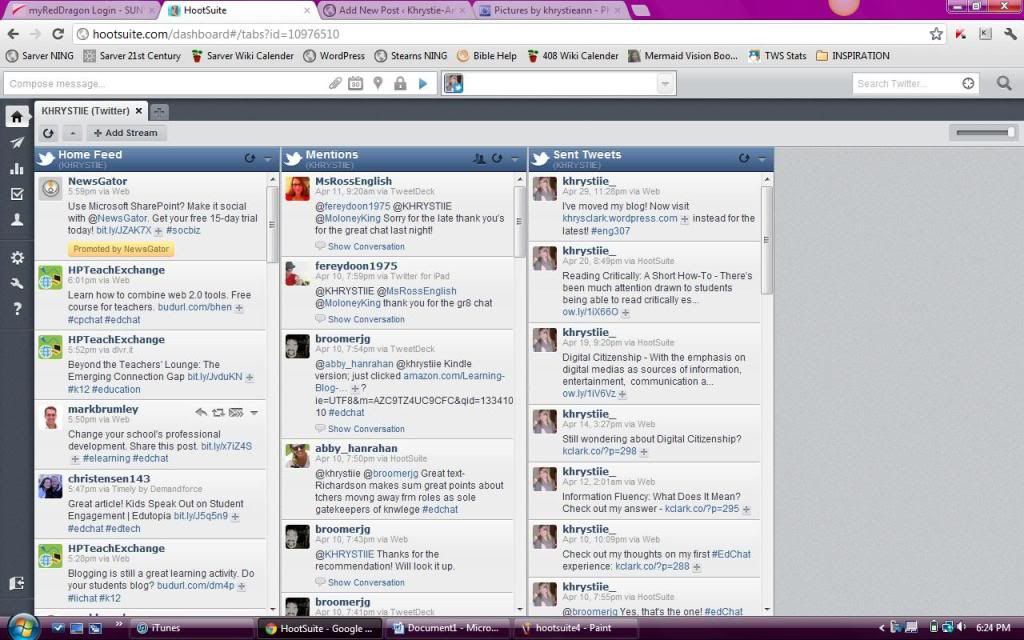 Additionally, I chose to add a "Keyword" stream so I could follow the EdChat feed. This is the first step in having a successful conversation – donate a stream entirely to your topic so you won't get confused with unrelated tweets! Also, on't forget to archive your tweets so you can refer back to them! Do so by clicking on the "Archive Tweets" option. This could take a minute so expect to wait until it loads!
As the conversation with #EdChat begins, I start by paying attention to who is tweeting most often with the most appealing information. After a few minutes, you will be able to recognize a pattern in who is tweeting in the highest frequency and with the most helpful/interesting content. Then comes the fun part – you can respond back to those people. Ask questions, agree, elaborate or even argue alternative points (in a respectful manner, of course!). Those people who tweet back at you and even random people will want to get in on your conversation and offer you feedback. Remember that this is the time to be focusing on your Mentions column!
Take it slow and respond to only a handful of people so that you can engage in deep and meaningful conversations. You won't feel so overwhelmed if you pay attention to a few tweets that are being directed at you, instead of trying to watch the hundreds of #edchat tweets pouring in all at once!
Keep in mind that I only used Ed Chat as an example, but this can be done with ANY Twitter Chat topic or hashtag. I hope this tutorial has been useful! Happy tweetin'!